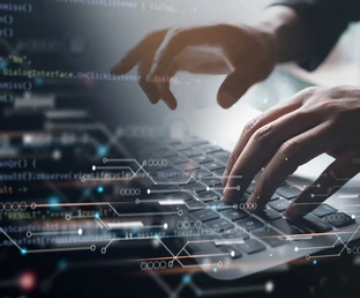 Enterprise Software as a Solution to Increase Productivity
Enterprise software can be an effective solution to increase productivity in an organization. It provides tools and functionalities specifically designed to optimize business processes and improve efficiency in different areas.
Ways in which enterprise software can help increase productivity:
Task Automation

Enterprise software can automate repetitive and tedious tasks, allowing employees to focus on more important and strategic activities.

Efficient Data Management

Facilitates the collection, storage, and management of data in a centralized manner.

Improved Internal Communication

Enterprise software often includes tools such as online chat or collaborative workspaces that promote quick and effective communication among team members.

Process Optimization

By identifying inefficiencies or areas for improvement, enterprise software can help optimize workflows and streamline operations.

Project Tracking and Management:

These tools allow for task assignment, setting deadlines, tracking progress, and coordinating collaboration among team members.

Data Analysis and Reporting

Enterprise software often includes data analysis and reporting capabilities.